Archived Course – Taught in Fall 2014
Writing with Sound – RHE 330C
Casey Boyle 

In our largely screen-based media culture, we often overlook the pervasive presence of sound. Talk radio, ambient music, mobile device alerts, animal sounds, human voices, and random noise all combine to form an ever present sonic backdrop with and through which we engage our media ecologies. Alone and together, these sounds help write our experience of an entertainment event, a political campaign, an educational venture. Towards understanding the rhetorical effects of sound compositions, this course will examine recording, editing, and distribution of sound as a form of writing. We will be especially keen to explore and examine those writings that are produced and circulated in digital environments. In addition to reading and discussing important works in the multidisciplinary field of sound studies, the course will offer an extended introduction to and continued practice in using readily available and open source digital audio editing tools for writing with sound.
Course Outcomes
At the end of the course, students will be able to:
Identify various sound genres and their rhetorical effects
Understand the technical and practical affordances for producing sound
Compose effective digital podcasts and audio essays
Note: This course will be organized as a project-based workshop (especially in the second half of the semester). In addition to readings and discussions, several of our class meetings will be opportunities for hands-on practice with digital audio tools that will involve your classmates and the instructor. Please be advised that such work demands regular attendance and requires active participation.
Texts and Materials
Sound Reporting: The NPR Guide to Audio Journalism & Production, Jonathan Kern
The Book of Audacity: Record, Edit, Mix, and Master with the Free Audio Editor, Carla Schroder
Sound Unbound: Sampling Digital Music and Culture, edited by Paul D. Miller
Sound Studies Reader, edited by Jonathan Sterne
Additional essays and articles will be provided on the course site
Audacity – Open Source Audio Editing Software
Assignments
[Full Assignment Sheets will be given for each assignment]
8 written responses to required readings posted to our course site (300-500 words posted in Canvas). Responses will be opportunities to critically and creatively engage course readings and case studies as well as provide the starting point for much our class discussion. In the first week, I will provide a more detailed assignment sheet for how to organize the responses.
Podcast Analysis (15%) Due: Oct 1
After identifying/subscribing to a podcast, students will script and compose a 4-5 minute analysis of the podcast series that examines the themes, genres, online distribution, and technical dimensions to the serial program.
Sonic Remediation (25%) Due: Oct 27
This assignment asks students to select a print-based writing–a short essay or article from/related to our course readings–to remediate into a sound essay.
Podcast Series (40%) Due: Dec 3
This final assignment will include a short proposal, three podcast episodes, and a brief prospectus that outlines a digital distribution plan. Of your three podcasts, one will include a site recording, one an interview, and one studio recording.
COURSE SCHEDULE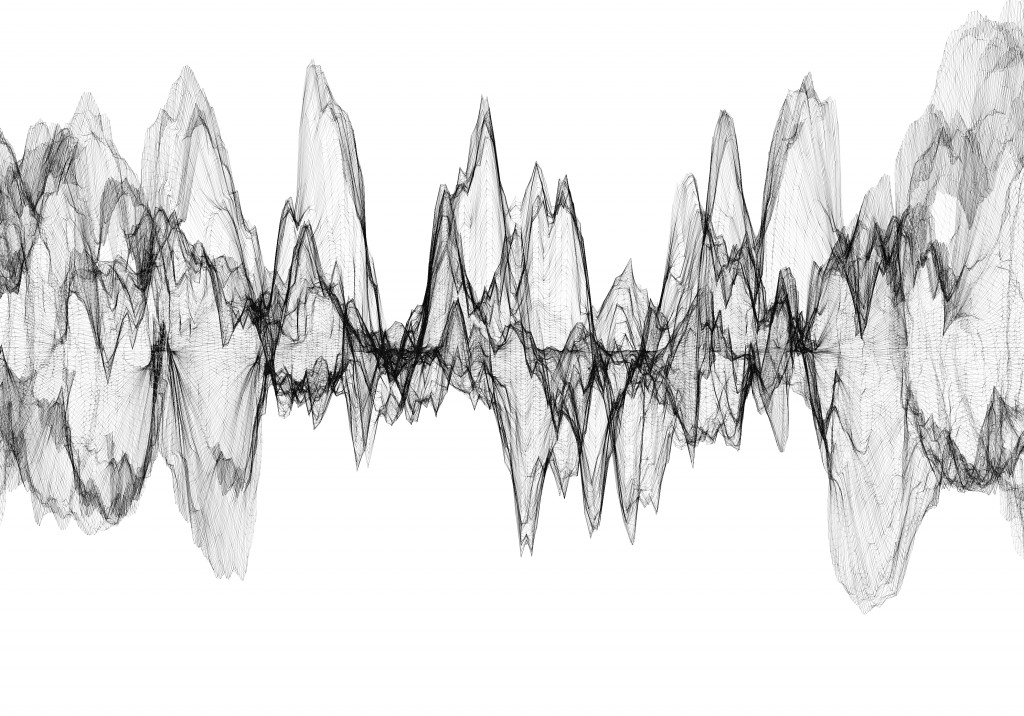 Text Abbreviations: Sound Studies Reader [SSR]; Sound Unbound [SU]; Sound Reporting [SR]; Book of Audacity [BoA]; PDFs [Canvas]
Note: All readings should be read BEFORE the date listed
section one: sound studies
---
Week One: Course Overview
Wed Aug 27: Introductions and Expectations
In-Class: 99% Invisible "Episode One: Noise"
 Week Two: Introduction to Sound Studies
Mon Sep 1: Labor Day | No Class
Wed Sep 3: Sterne, "Sonic Imaginations" [SSR]; Sterne et al, "The Politics of Podcasting"; In-Class: This American Life, "Mapping"
Recommended: Mitchell, "There Are No Visual Media" [Canvas]
Week Three: Learning to Listen
Mon Sep 8: Idhe, "The Auditory Dimension" [SSR]; Barthes, "Listening" [Canvas]
Listen: RE : SOUND "The Hearing Show";  In-Class: MIT Researchers Can Listen Via Video
Wed Sep 10 : Chion, "The Three Listening Modes" [SSR]; Berland, "Contradicting Media" [SSR]; In-Class: The Distortion of Sound
Week Four: Soundscapes
 Mon Sep 15:  Schaffer, "The Soundscape" [SSR]; Leppert "Reading the Sonoric Landscape" [SSR]
In-Class: Thompson, "The Roaring Twenties"; Stedman, "How Music Speaks"; Rice "Inquiry as Telos"
Wed Sep 17: LaBelle, "Auditory Relations" [SSR]; Cox, From Music to Sound: Being as Time in the Sonic Arts [Canvas]
In-Class: Cities and Memory Podcast; Sounds of Street View;  How to Sound Map a City: Part One  & How to Sound Map a City: Part Two
section two: (re)shaping sound
---
Week Five: Learning Audacity
Mon Sep 22: CH1 "Audacity from Start to Finish" [BoA]
In-Class: "Pulling Back the Curtain"
Wed Sep 24 : CH2 "Building a Good Digital Sound Studio on Cheap" [BoA]
In-Class: Roman Mars, "You are Listening to & Radio Net"
Week Six: Recording Techniques
Mon Sep 29 Kern, CH4 [SR]; Updike, "Better Writing through Radio, Part I"; CH11 "Audacity Plug-ins for Special Effects" [BoA]; Kern, CH16: "Commentaries" [SR]
Wed Oct 1 – CH12 "Fix-Its ad Cleanups"; CHA Audio Hardware [BoA]
In-Class: Stereo Public; "The World's Quietest Room"
DUE: Podcast Analysis
Week Seven: Layering
Mon Oct 6: Miller, et al. "Freeze Frame" [SU]; In-Class: Visit and Discussion with Zach Richards from Big House Sound
Listen: 99% Invisible, "The Sound of Sports"
Wed Oct 8: Workshop
In-Class: On The Media, "Orchestrating Reality"
Week Eight: Remix
Mon Oct 13: Miller, "In Through the Out Door" [SU]; Blaauw-Hara & Putman, "Remixing the Personal Narrative"; Workshop
In Class: Various, "William S. Burroughs Teaches Writing"
[Site TBD]
Wed Oct 15: Lethem, "The Ecstasy of Influence" [SU]; Davis, "'Roots and Wires'" [SU]
In-Class: Noise
Week Nine: Interviewing
Mon Oct 20: from "Radio: An illustrated Guide" [Canvas]; In-Class Interviewing Exercise
Wed Oct 22: Editing Workshop
DUE: Sonic Remediation
section three: writing with sound
---
 Week Ten – Crafting Stories
Mon Oct 27: Kern, CH1 "Sound and Stories" [SR]; CH 7 "Creating Podcasts" [BoA]
Wed Oct 29: Kern, CH 3 "Writing For Broadcast" [SR]; from "Radio: An Illustrated Guide (Canvas)
In-Class: NPR's Serial
Due: Podcast Proposal
Week Eleven – Editing Stories
Mon Nov 3: Kern CH 6 "Story Editing" [SR]
Wed Nov 5: from "Radio: An Illustrated Guide" (Canvas)
In-Class Workshop
DUE: Podcast One
Week Twelve – Looking at and Sharing Sound
Mon Nov 10 – CH8 "Becoming an Online Star" [BoA]
In class: Analyses of Podcast Distribution
Wed Nov 12 – "Photo Focused"; "Interactive Radio" ; "How We Work"
Due: Podcast Ep 1
Week Thirteen Podcast Workshop
Mon Nov 24: Project Workshop
Wed Nov 26: Project Workshop
Due: Podcast Ep 2
Week Fourteen – Podcast Workshop
Mon Dec 1:  Project Workshop
Wed Dec 3: CLASS SHOWCASE
Due: Podcast Ep 3 & Final Docs
Resources
---
[further resources to be added as semester progresses]
http://creativecommons.org/audio/
Sounds of [Google] Street View