RHE 330C
 | Summer 2017 | M-F 11:30-1pm | FAC 9
Casey Boyle | Asst Prof. Dept of Rhetoric & Writing | PAR 25 Office Hrs: T & W 2-3 | casey.boyle@utexas.edu
Course Description
In at least the last decade, videogames have escaped basement playrooms and have spread into wider social practices of science, education, medicine, and even citizenship. The increasing roles that videogames have filled encourage us to not only play games but to think about them and work with them to accomplish personal, educational, professional, and public goals. What becomes very clear, however, is how games are not always fun or constructive but sometimes exacerbate problems of sexism, racism, ableism, and economic disparities. This course will explore and examine the multiple issues that surround games and gaming cultures. To accomplish these examinations, the course will follow a three-part structure: First, the class will write about videogames by using genre and cultural analysis to critically examine games' social effects; second, the course will write with videogames by learning to use screencast and other video essay techniques for analysis by building on games as cultural artifacts; third, the course will write for videogames by designing and building a videogame (platforms may include Twine, Scratch, Unreal or other easily available/accessed platform). Oh, and the class will also play videogames. A lot.
Note: This course involves very little lecture and most class meetings with rely instead on class discussion, shared gaming experience, individual writing, and collaborative work. That is, this course will proceed as an ongoing workshop wherein regular attendance is mandatory and active participation is a must.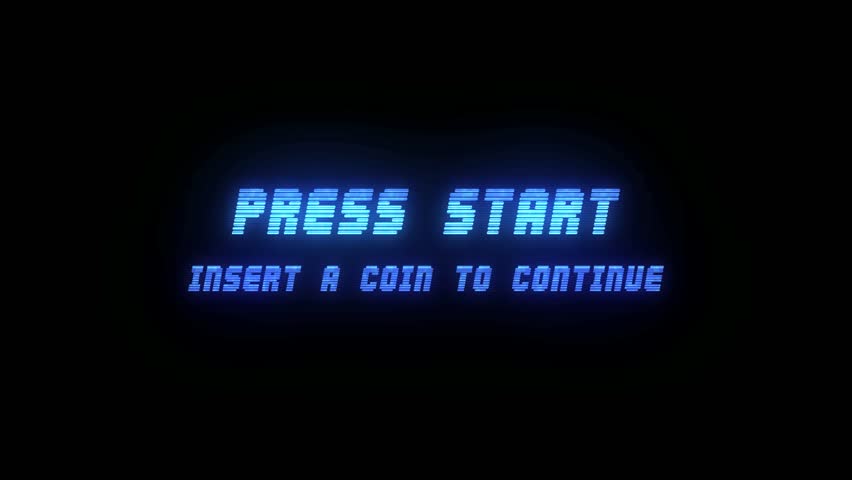 Course Outcomes
Develop an understanding of videogame genres

Cultivate critical writing skills to explore and examine the cultures of gaming

Learn techniques to produce effective digital video essays

Practice collaboration skills and techniques
Course Materials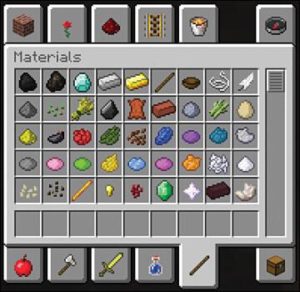 Required
Rise of the Videogame Zinesters, Anna Anthropy
How to Talk About Videogames, Ian Bogost
How Games Move Us, Katherine Isbister
Reality Is Broken, Jane McGonigal
Lucky Wander Boy, D.B. Weiss
An account/subscription to STEAM and/or access to gaming consoles, terminals.
An account/subscription to Twitch
(Strongly) Recommended
A Game Design Vocabulary, Anna Anthropy & Naomi Clark
Game Design Workshop: A Playcentric Approach to Creating Innovative Games, Tracy Fullerton
A pair of headphones/headset for in-class gameplay
Assignments
---
Reading Responses – 10%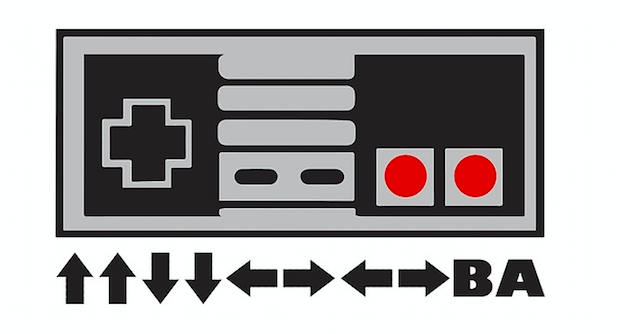 Multiple written responses to required readings and group game play posted to our course site (300-500 words posted in Canvas). Responses will be opportunities to critically and creatively engage course readings, group game plays, and case studies as well as provide the starting point for our class discussions. Students will write 6 formal responses (one per week) and will write additional informal/impromptu responses during class meetings, and will complete short, group gameplay reports.
Project One: Videogame Review/Response Essay – 15%
Using the terms and concepts from the course readings, students will write a review of a videogame that critically and inventively examines–among other elements–a game's narrative, genre, character analysis, and gameplay. Due: July 18th
Project Two: Genre Analysis Short Essay – 15%
Building on the previous short essay, students will examine other games sharing similar genre features and explore shared and divergent elements of those games to make an argument for cultural and social effects of those games. Due: July 26th
Project Three: Video Essay – 20%
For this project–that may build on the previous two assignments–students will compose a critical/creative video essay using in-game footage and audio voiceovers. These project may either be primarily critical (analyzing some aspect of gameplay or game design to make an argument about a game's effect) or they may take the form of a creative project (repurposing game footage to invent new narratives or situations as one might find in/with machinima). Due: August 2
Project Four: Collaborative Game Design – 40%
Working in groups, students will conceive, design, and develop a videogame. Among the deliverables included in this project will be written rationales, narrative description, character sketches, a group presentation, and a live demo of a scene or stage (using a platform such Inform, Twitch, Scratch or Unreal Engine). Projects will be multimodal, offering students opportunities to compose verbal, written, visual/sonic, and interactive elements. Due: August 14th
Schedule (subject to revision)
---
Book abbreviations: Rise of the Videogame Zinesters = RVZ; Reality is Broken = RiB; How to Talk about Videogames = HTB; How Games Move Us = HGMU; Lucky Wander Boy = LWB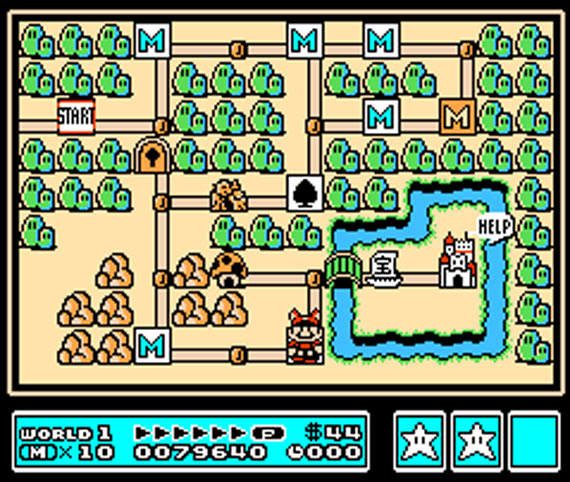 Week One – Writing About Videogames I
Monday – July 10 –  Introductions, Course Overview, & Favorite Games
Reading: Eric Zimmerman, "Manifesto for a Ludic Century"; Miguel Sicart, "Play Is"
In-Class: "What is your favorite game?" (Canvas Post)
Assign: Project One
Tuesday – July 11 – What is a Videogame?
Reading: Markku Eskelinen, "The Game Situation"; Jane McGonigal "What Exactly is a Game?" (RiB)
In-Class: Pop-Up Arcade™ Tour & Rules of Play
Wednesday – July 12 – Genre & Videogames
Reading: Anis Barwashi, "The Genre Function"; Kerry Dirk, "Navigating Genres"; Anna Anthropy, "The Rise of Magic" (RVZ);
In-Class: Evolution of Videogame Graphics & First Group Assignment (Genre Studies)
Thursday – July 13 – What are Videogames Good For?
Reading: Anthropy, "What is it Good For?" (RVZ); Ian Bogost, "Persuasive Games" (excerpt)
In-Class: Group Game Play in Pop-Up Arcade™ (Games TBD)
Friday – July 14 – Writing Videogame Critique
Reading: Ian Bogost, " Nobody Asked for a Toaster Critic", "The Blue Shell…" "Puzzling the Sublime" in (HTB); ( Zero Punctuation, Ratchet & Clank & Remastered Editions
In-Class: Group Game Play in Pop-Up Arcade™ (Games TBD)
Week Two – Writing About Videogames II
Monday – July 17 – Gaming Cultures I
Reading: Anna Anthropy, "The Problem with Videogames"; Naomi Clark, "What is Queerness in Games, Anyway?"; Wark "Agony (On The Cave)
In-Class: Feminist Frequency, "Damsel in Distress: Part 1" & Twitch Screenings/Observations
Tuesday – July 18 – Gaming Cultures II
Reading: Edmond Chang, "Queergaming"; Alexander Galloway "Origins of the First-Person Shooter"
In-Class: Feminist Frequency, "Damsel in Distress: Part 2" & Twitch Screenings/Observations
Assign Project Two
DUE: Project One: Videogame Review/Response
Wednesday – July 19 – Gamification I
Reading: Jane McGonigal, from Reality is Broken (pages TBD)
Feminist Frequency, "Damsel in Distress: Part 3"
Thursday – July 20 – Gamification II
Reading: Jane McGonigal, from Reality is Broken (pages TBD) & Ian Bogost, "Gamification is Bullshit"
In-Class: Group Game Play in Pop-Up Arcade™ (Games TBD)
Friday – July 21 – Videogame Culture III (Arcade History)
In-Class: The Lost Arcade
Week Three – Writing With Videogames
Monday – July 24 – Flow and Feel
Reading: Katherine Isbister, "A Series of Interesting Choices" & "Social Play: Designing for Multiplayer Emotions" (HGMU)
In-Class: Everything
The Problems of Videogame Movies
Tuesday – July 25 – Inventive Mistakes & Mods
Reading: Anna Anthropy, "Changing the Game";
In-Class: 10 Insane Glitches That Actually Made Video Games Better
Wednesday -July 26 – Machinima
Reading: Matt Kelland, "From Game Mod to Low-Budget Film : The Evolution of Machinima"; Robert Jones, "Pink vs. Blue"
In-Class: A Day in the Life of a Turret; Red V. Blue "Why Are We Here?"
In-Class: Group Game Play (Games TBD)
Assign: Project Three
DUE: Project Two: Videogame Genre Essay
Thursday – July 27 – Massive Gaming
Reading: Ian Bogost, "Can the Other Come Out and Play?" (HTB); Peter Williams, "Collaboration in a Gameful World"
In-Class: 10 Videogame Endings that Were Profoundly Insulting
Friday – July 28
Reading: ROUGH SCRIPTS OF VIDEO ESSAY
In-Class: Video Essay Workshop
Week Four – Writing For Videogames I
Monday – July 31 – Making the Game I
Reading: Anna Anthropy "The New Videogame" & "Making the Games" (RVZ); Anthropy & Clark, "Chapter 1: Language" & "Chapter 2: Verbs and Objects" (GDV)
Suggested: Tracy Fullerton, "Chapter One: The Role of the Game Designer" & "Chapter 2: The Structure of Games"
Assign: Project Four
Tuesday –  August 1 – Making The Game II
Reading: Anna Anthropy, "By Your Bootstraps" (RVZ); Anthropy and Clark "Chapter 3: Scenes" & "Chapter 4: Context" (GDV); Fullerton, "Chapter 6: Conceptualization"
Suggested: Tracy Fullerton, "Chapter 4: Working with Dramatic Elements"
In-Class: Group Design Work
Wednesday – August 2 – Making the Game III
Reading: Anna Anthropy and Naomi Clark "Chapter 5: Creating Dialog" & "Chapter 7: Storytelling"
In-Class: Group Design Work
DUE: Project Three: Video Essay
Thursday – August 3 – Making the Game IV
Reading: Video Tutorials for Game Engine (Posted to Canvas)
In-Class: Group Game Play (Games TBD)
Friday – August 4 – Making the Game V
Reading: Video Tutorials for Game Engine (Posted to Canvas)
In-Class: Group Game Play (Games TBD)
Week Five Writing For Videogames II
Monday – August 7 – Making the Game VI
Reading: Tracy Fullerton, "Chapter 9: Playtesting" & "Chapter 11: Fun And Accessibility"
In-Class: Sign up for Group Consultations for Tuesday
Tuesday – August 8 – Group Consultations
Scheduled Conferences (Groups will have signed up on Monday, Aug 7)
Wednesday – August 9 – Design Workshop
Thursday – August 10 – Design Workshop
Friday – August 11 – Final Group Project Presentations
Tuesday – August 15th
DUE: Project Four: Group Game Design