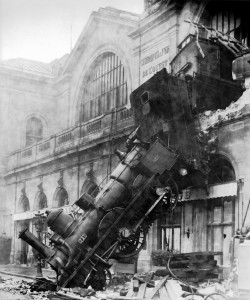 I'm beginning a project on failed writing projects. As part of the research, I am looking to get very short interviews (audio and/or video and/or photographic and/or text) with emerging/established humanities scholars who'd be willing to share their stories about failed research projects. The eventual project–lest it itself not fail–will be an online essay that will include clips and snippets of these interviews alongside analysis about the (lack of) space for failure in humanities research.
If you're going to be at the RSA Institute in Madison in June (I'll send out similar calls for other upcoming conferences) and you'd like to participate/contribute, would you mind getting in touch? Because of the nature of this project, it's a very difficult one to reach out to individuals (So…I heard you had a failed project! Tell me more!). You're free to message me here, on FB, Twitter, or email me (casey.boyle@utexas.edu).
As to what I'm looking for, I'm examining research failure…not so much pedagogy, student writing, or assessment. There are great people doing great work in those areas (Carr, Inoue, and many others); I want to focus on something slightly different (I think). Towards that end, I'm interested in all kinds of research failure (practical, methodological, philosophical, technological, financial), but I'm especially looking to explore failed theoretical applications and pursuits. To be clear, I read theoretical application quite broadly, so please don't hesitate to get in touch if what you might like to share might not be generally thought to be in that category.
In any case, thanks for reading. Feel free to share with whomever you know that might be interested.